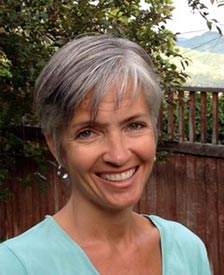 Sarah Hubbard, Ph.D
Sarah is a licensed clinical psychologist with 17 years of experience working with individuals, couples and families in various psychiatric centers and private practice. For the last three years she has worked at Center for Change in Orem, UT, a specialized eating disorder treatment center. Sarah has profound regard for the spectrum of ways people suffer from mental distress as well as certainty about the human capacity to heal from that distress. Working from an integral view of psychotherapy, which honors the interconnectedness of our mental, physical, emotional and spiritual selves, she has a special interest in organizing and uniting conventional psychotherapy approaches and contemplative practices into a coherent whole. From a ground of relatedness and presence, she tailors her work to each client using therapeutic methods inclusive of psychodynamic, cognitive-behavioral, mindfulness, somatic, and transpersonal strategies. Also, Sarah's work is informed by extensive personal study in non-dual spiritual traditions that focus on embodiment (e.g., Waking Down in Mutuality, Tibetan Buddhism, The Embodied Life school) and body-based movement schools that enhance somatic awareness (e.g., 5rhythms dance, Feldenkrais movement, Iyengar Yoga). She is a published writer in the fields of eating disorders and integral theory, she presents at conferences, offers supervision and consultation to colleagues, and provides spiritual mentoring.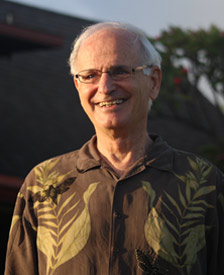 Bill Manahan, MD
Bill Manahan, MD, is Assistant Professor Emeritus with the Department of Family Medicine and Community Health at the University of Minnesota Academic Health Center in Minneapolis. For over a decade, he was also on the clinical faculty of Mayo Medical School. He is Past-President of the American Holistic Medical Association and author of the book, Eat for Health. Dr. Manahan co-founded The Wellness Center of Minnesota (1982-1992), one of America's first, physician-led, integrative medicine centers. He was also the Founder and Program Director of Minnesota's first Rural Family Medicine Residency Program. Presently, he consults with physicians and clinics wishing to expand into a more integrative and holistic practice, and he is working to help make the primary healthcare system more holistic and more joyful for patients and practitioners.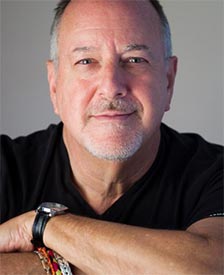 Gary Malkin
Gary is a multiple Emmy, CLIO, and ASCAP award-winning composer, producer and recording artist dedicated to making a difference in the world by creating music-driven media and events that inspire the heart and catalyze individual and social healing. Gary is the co-creator of the internationally acclaimed book and CD set,Graceful Passages: A Companion for Living and Dying. He is also the founder, along with co-author Michael Stillwater, of a non-profit organization, Companion Arts, dedicated to supporting greater compassionate based practices and addressing the rampant 'burn out' in the caregiver community through provider-focused educational programs and resources called Care for the Journey.
He has given keynotes, presentations, and performances for the Harvard Medical School and George Washington Institute for Spirituality and Health's' Conference on Spirituality and Health, Scripps Clinic, National Hospice and Palliative Care Association, Association for Professional Chaplains, Scripps Center for Integrative Medicine, The Institute of Noetic Sciences, as well as the Institute for Functional Medicine. He was a contributing author to the Oxford University Press compilation entitled, A Time for listening, A time for Caring: Spirituality at the End of Life, was featured in the Huffington Post, as well as the nationally syndicated PBS health and wellness TV show, Healing Quest.
"Gary Malkin's work goes right to the heart, providing powerful ways to create health and peace within our minds, bodies and souls. It connects me with my soul and inner wisdom, moving me to tears of gratitude. I heartily recommend his presentations – and his music – for anyone seeking a greater a connection with one's humanity and one's sense of meaning."
~ Dr. Christiane Northrup, Women's Bodies, Women's Wisdom
Gary has served as Artistic Director for several conferences including the Quest for Global Healing Conferences, featuring Archbishop Desmond Tutu and other Nobel Laureates, and the Noetic Sciences International Conference on Health and Consciousness. In May of 2008, TED Curator, Chris Anderson, commissioned him to compose the theme package for the global media phenomenon, Pangea Day. After many years of exploring the power of combining music with spoken wisdom, he and his team launched WisdomFilms: Contemplative Media for Human Being featuring some of the world's humanitarian luminaries, enhanced with customized music and imagery. Through his performances, presentations and recordings, he is committed to promoting a greater understanding of the power of music and the media arts as a potential source of healing and the integration of body, mind, and spirit. You can see his WisdomFilms at www.hulu.com/wisdom-of-the-world. His websites are www.garymalkin.com, www.wisdomoftheworld.com and www.musaic.biz.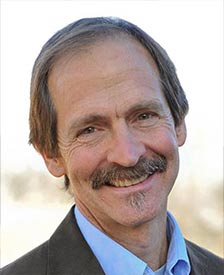 Scott Shannon, MD, ABIHM
Scott has been instrumental in the creation of a holistic and integrative perspective in psychiatry for well over a decade.
Norton released his third book (a guide for professionals): Mental Health for the Whole Child in 2013. Scott is the immediate past President of the American Board of Integrative and Holistic Medicine. In 2010 he founded the country's largest and most comprehensive integrative mental health clinic, Wholeness Center in Fort Collins.
An Assistant Clinical Professor at the University of Colorado-Children's Hospital in Denver, Scott spends much of his time teaching health care professionals around the world.
Dr. Shannon's Vitae (PDF)