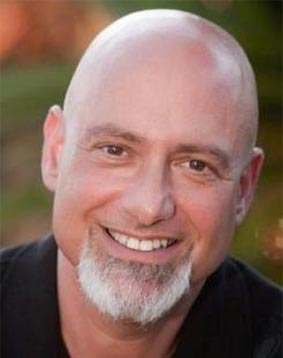 LEE LIPSENTHAL, M.D., an internist, trained in the prevention of heart disease and in integrative medicine. A popular and respected speaker and author, he was the medical director of Dean Ornish's Preventive Medicine Research Institute for a decade and has also served as president of the American Board of Integrative Holistic Medicine. He was the Founder & CEO of Finding Balance in a Medical Life. He co-created Healer Within Retreats and collaborated in the formation of the NeuroImaginal Institute. Dr. Lipsenthal created and delivered programs for practicing physicians, medical students, and residents in practice, community settings, hospitals, and medicals. He was also the Medical Advisor for HeartMath, LLC, a company that delivers training and consulting services to large organizations. These programs focus on finding value in the workplace, managing emotions, and enhancing productivity. He was a member of the Physician Wellness Committee of the AMA and a Consultant. He had been the Medical Director for Lifestyle Advantage, The Preventive Medicine Research Institute, the Benjamin Franklin Clinic, Medical College of Pennsylvania, as well as a Research Associate for the NIH and Howard University College of Medicine. He received numerous awards in the Academic and Medical field and held many editorial board positions and was published in many medical publications throughout the world. His personal interests and passion were with his wife and children, music, guitar playing, baseball, reading, bike riding, Nordic Track, and weights.
After being diagnosed with terminal cancer in 2009, Dr. Lipsenthal was inspired to write his new book, Enjoy Every Sandwich: Living Each Day as if It Were Your Last, released by Crown Books in November 2011.
Lee Lipsenthal passed away on Monday, Sept. 19th, 2011.