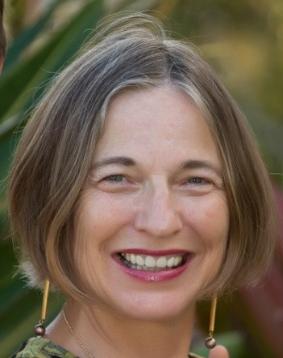 Nita is a psychotherapist, teacher and retreat facilitator. She is the co-founder of The Neuroimaginal™ Institute. She currently teaches Neuroimaginal practices for graduate students at Cambridge, University in Cambridge, England. She also teaches the practices at workshops and retreats in America and Europe. She has a PhD in Shamanic and Psycho-spiritual Studies; MA in Clinical Psychology; is a Internationally Certified Substance Abuse Counselor; Certified Shamanic Breathwork™ Facilitator with Venus Rising Association for Transformation; and Ordained Psycho-Spiritual Pastoral Counselor.
Nita studied for 9 years with R.D. Laing in England in the 70s, where she trained and worked in the middle of the transformation of psychiatry and psychotherapy. R.D. Laing helped to change the way psychosis was held by practitioners – understanding that insane behavior is often a response to an insane system. Returning in 1980 to the USA she attended Fielding University and earned a master degree in clinical psychology. Drawn to work with people who were diagnosed as psychotic, she worked in psychiatric hospitals where she recognized that most people were in an spiritual emergence that was being seen as psychotic. She did not fit in with the field of psychology with its focus on diagnosis and treatment and individual pathology. Her work using guided imagery and shamanic journey in psychiatric hospitals led her to further training with native elders and eventually with Jaquline Small and Linda Star Wolf, two leaders in the field of the practice of breathwork. She deepen here experience of facilitating shamanic journey and imaginal practices through her work with Star Wolf and Venus Rising Institute for Transfromation.
She co-created "Healer Within" a series of retreats with Lee Lipsenthal, MD, (www.findingbalanceprograms.com) where she teaches Neuroimaginal™ practices to physicians and other healthcare professionals. She continues to teach the "Healer Within" series. She is author of The Women in Storage Club: How to Reimagine Your Life. Nita radically transformed her life after a career and marriage crisis catapulted her out of her comfort zone. She has been helping others make similar changes through her work. She guides people, from all walks of life, to find their inner voice and make changes that bring joy and peace to their lives.
She has over 25 years experience at a director level in multiple hospitals private and non-profit, in psychiatric services, including United Behavioral Health; the American Board of Integrative and Holistic Medicine; www.holisticboard.org, Aloha House, Inc, Maui. She has trained and supervised, psychologists, psychiatrists, social workers, counselors, psychotherapists and nurses specializing in holistic and transpersonal psychotherapy. She is a mother and grandmother, as well as a successful leader in her field. She currently lives and works in Maui, Hawaii and Cambridge, England and travels leading workshops nationally and internationally.