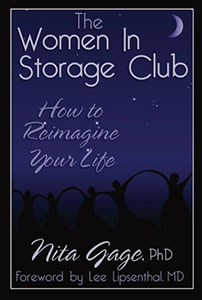 As an extra bonus, also receive the book's six accompanying CD audio tracks, recorded by the author and normally sold separately for $9.99, FREE with your book purchase.
Enjoy these relaxing sample tracks:
Sample 1
Sample 2
Sample 3
A link to download all six CD audio tracks will be emailed to you following your book purchase.
Let go of who you were yesterday…
This book is a map for the journey of self-discovery. Life events occur that wake you up. If you pay attention, you can move out of the fog of security and into a life of your dreams.
These are stories of contentment, upheaval and liberation and how to move through your ever changing life gracefully and happily. As a caterpillar goes through its metamorphosis transforming into a butterfly, so we all go through stages of change. We seldom plan for change, we fear it and hold tightly to who we think we are.
Resistance to change is normal. Calling, Crisis, Clearing and Clarity are the four stages illuminated in the book. Through stories and exercises you will learn how to see your life as a gift and to live fully.
Nita is a psychotherapist, teacher and retreat facilitator. With Lee Lipsenthal MD, she co-created the Healer Within retreats and the Neuroimaginal™ Institute along with Shannon Simonelli, PhD. (neuroimaginalinstitute.com). She is a mother and grandmother, as well as a successful leader in her field.
Nita radically transformed her life after a crisis catapulted her out of her comfort zone. She has been helping women make similar changes through her work nationally and internationally. She helps women from all walks of life find their inner voice and make changes that bring joy and peace to their lives.
$18.95 USD
Order info below